Thomas S. Lam, M.D., M.P.H.
Co-Chief Executive Officer & President
Dr. Thomas Lam is the Co-Chief Executive Officer and President of ApolloMed. Dr. Thomas Lam has been a member of ApolloMed's Board of Directors since January 2016. Dr. Lam has served as Chief Executive Officer of NMM since January 2006 and has been a member of NMM's board of directors since 2005. From January 2006 to September 2014, Dr. Lam was the Chairman and CEO of APC. Since October 2014, he has served as the Chief Executive Officer and Chief Financial Officer of APC.
Dr. Lam was the recipient of the Corporate Citizens of the Year Award from the Board of Directors of East Los Angeles College Foundation in April 2014. In February 2015, the YMCA Board of Directors of West San Gabriel Valley honored Dr. Lam as the recipient of the Heart of the Community Award. Dr. Lam received his medical training from New York Medical College and gastroenterology training from Georgetown University. Dr. Lam serves as the nominee of NMM.
Brandon Sim
Co-Chief Executive Officer
Mr. Sim is the Co-Chief Executive Officer at ApolloMed, where he leads the transformation of healthcare delivery for physicians and patients. He is responsible for the Company's overall strategy, growth, operations, and technology innovation.
Since joining ApolloMed in 2019, he has also served as Chief Operating Officer, Chief Technology Officer, and Vice President of Engineering. Prior to joining ApolloMed, Mr. Sim served as Quantitative Researcher at Citadel Securities from 2015 to 2019. From 2012 to 2015, Mr. Sim co-founded and served as Chief Technology Officer at Theratech, a medical device company focused on developing a low-cost, simple-to-use patch for automated drug delivery. Mr. Sim is a member of the board of directors of Cardio Diagnostics, a biotechnology company with an AI-driven epigenetic test for cardiovascular disease diagnostics, where he serves as the chair of the nominating and corporate governance committee and is a member of the audit committee. He was also a member of the board of directors of Clinigence Health, a population health management company, from 2021 to 2022.
Mr. Sim received his Master of Science in Computer Science and Engineering and Bachelor of Arts in Statistics and Physics, Magna Cum Laude with High Honors, from Harvard University.
Chan Basho
Chief Strategy Officer and Chief Financial Officer
Chan Basho is Chief Strategy Officer and Chief Financial Officer at ApolloMed, where he is responsible for leading the development and execution of ApolloMed's finance, strategy and operations along with improving operating discipline to ensure the Company's ability to scale successfully.
Mr. Basho possesses 15 years of experience in strategy, finance, and operations at reputable healthcare companies, most recently having served as Vice President of Strategy and Corporate Development at Alignment Healthcare since 2018. From 2017 to 2018, Mr. Basho served as Chief Financial Officer at Alsana, a private equity-backed behavioral health company. From 2014 to 2017, Mr. Basho served in different positions at HealthCare Partners, a DaVita Medical Group company, including as Vice President of Strategy and Corporate Development leading strategy and development for the California market. From 2007 to 2014, Mr. Basho served in different capacities related to strategy and finance at DaVita Kidney Care, including as Director of Corporate Finance.
Mr. Basho received a bachelor's degree in Bioengineering from the University of California, Berkeley, and an MBA from the Wharton School at the University of Pennsylvania.
Allen Hsu
Chief Growth Officer
Allen Hsu is the Chief Growth Officer at ApolloMed, where he is responsible for expansion strategy, business development, contracting, and FP&A.
He brings to ApolloMed 15 years of healthcare experience through executive roles at DaVita, Healthcare Partners, InnerChange, and Alsana. Most recently he was at Optum Care as Vice President of Operations and IPA Strategy. His prior roles included leading teams in Business Intelligence/Analytics, IPA Strategy, Finance, M&A and Integration, and Business Development.
Allen was a Dean's Scholar recipient at USC where he earned his Masters in Health Administration and Bachelors in Managerial Economics and Pre-medical from UC Davis.
Jeremy R. Jackson, M.D.
Chief Quality Officer
Joining Network Medical Management as its Chief of Staff in March 2021 and promoted to Chief Quality Officer in June 2021, Dr. Jackson brings 10 years of healthcare industry experience in management consulting and as a practicing physician to ApolloMed. He previously served as a Project Leader in the Boston Consulting Group's healthcare practice and, from 2011 to 2018, was a resident physician in the Department of General Surgery at Brigham and Women's Hospital (Harvard Medical School) where he led the postoperative care teams serving patients across a broad spectrum of surgical disease. Dr. Jackson was also a Chief Resident in Quality and Patient Safety for the Department of Surgery at the Boston Veterans Affairs Hospital from 2017 to 2018 and a research fellow in the Department of Pediatric Surgery at the Children's Hospital Los Angeles from 2014 to 2016.
Dr. Jackson received his Doctor of Medicine from the University of Michigan Medical School and Bachelor of Arts in Biological Sciences, Magna Cum Laude, from the University of Southern California.
Albert Young, M.D., M.P.H.
Chief Administrative Officer
Dr. Albert Young is the Chief Administrative Officer at ApolloMed. Dr. Young has served as the Chief Administrative Officer of NMM since 2019 and had previously served as Chief Medical Officer since 2006. Dr. Young received his medical degree from West Virginia University School of Medicine and completed his internal medicine residency training at Los Angeles County and USC Medical Center. Upon completing his residency training, Dr. Young completed a fellowship in pulmonary medicine. An advocate of general preventive medicine, Dr. Young also obtained a master's degree in public health from UCLA in 1998.
John Vong
Chief Accounting Officer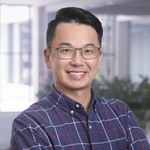 Yubin Park, Ph.D.
Chief Data & Analytics Officer
Yubin Park, Ph.D., is Chief Data & Analytics Officer at ApolloMed, overseeing data platforms, value-based care analytics, remote patient monitoring, and partnerships with third-party data vendors. Yubin started his career by founding a healthcare analytics start-up after obtaining his Ph.D. degree in Machine Learning at the University of Texas at Austin in 2014. His first start-up, Accordion Health, provided an AI-driven Risk Adjustment and Quality analytics platform to Medicare Advantage plans. In 2017, Evolent Health (NYSE: EVH) acquired his company, and there, he led various clinical transformation/innovation projects. In 2020, he then founded his second start-up, Orma Health. The company built a virtual care and analytics platform for payers and providers in value-based care, e.g., Direct Contracting Entities and Accountable Care Organizations. At Orma, he worked with many sizes of risk-bearing primary care and specialty groups, helping them connect with patients through virtual care technologies. ApolloMed acquired Orma Health in 2022.
Paul Van Duine
SVP Contracting
Paul Van Duine joined ApolloMed in October of 2021 as Senior Vice President of Payer Relations and Contracting. In this role, Paul leads healthplan and provider contracting, while enhancing payer and provider relationships to create strategic business partnerships. Paul will also lead operational enhancements in areas such as delegation oversight, provider configuration and data accuracy; all important functions in the payer relationship.
Paul has thirty years of managed care industry experience in Contracting, Provider Relations and Operations. For the four years prior to joining ApolloMed, Paul served as Vice President of Network and Operations for Molina Healthcare of California.
Paul received his MBA from University of Southern California (USC) Marshall School of Business, and his Bachelor of Arts degree in Sociology from the University of California, San Diego (UCSD).
Rita Pew
VP People & Operations
Rita Pew joined ApolloMed in October 2021 as the Vice President of Strategy & Operations. In this role, she leads the Company's ongoing efforts to streamline, standardize, and scale various operational functions such as the MSO business (Network Medical Management) and M&A integration efforts to ensure alignment and support of ApolloMed's overall business strategy and mission.
Prior to joining ApolloMed, Rita spent nearly a decade at DaVita, where she served in a number of leadership roles, all of which focused on partnering with nephrologists to drive and support the Company's overall Chronic Kidney Disease (CKD) strategy. She brings extensive operational knowledge ranging from provider employment models to revenue cycle management to her new role at ApolloMed.
Rita received her MBA from UCLA and Bachelor of Science degree in Chemical & Biomolecular Engineering from the University of Pennsylvania.
Marie Price
VOMG President
Marie Price, CEO of Valley Oaks Medical Group and President of the Nevada market, has over 30 years of experience in running medical practices, including marketing, office operations, revenue cycle management, billing, coding, back office and financial management. Her expansive knowledge in healthcare operations makes her the perfect person to help with the continued development of this organization. She devotes her efforts to the success of the organization, safety and care for the patients and appreciation for staff.